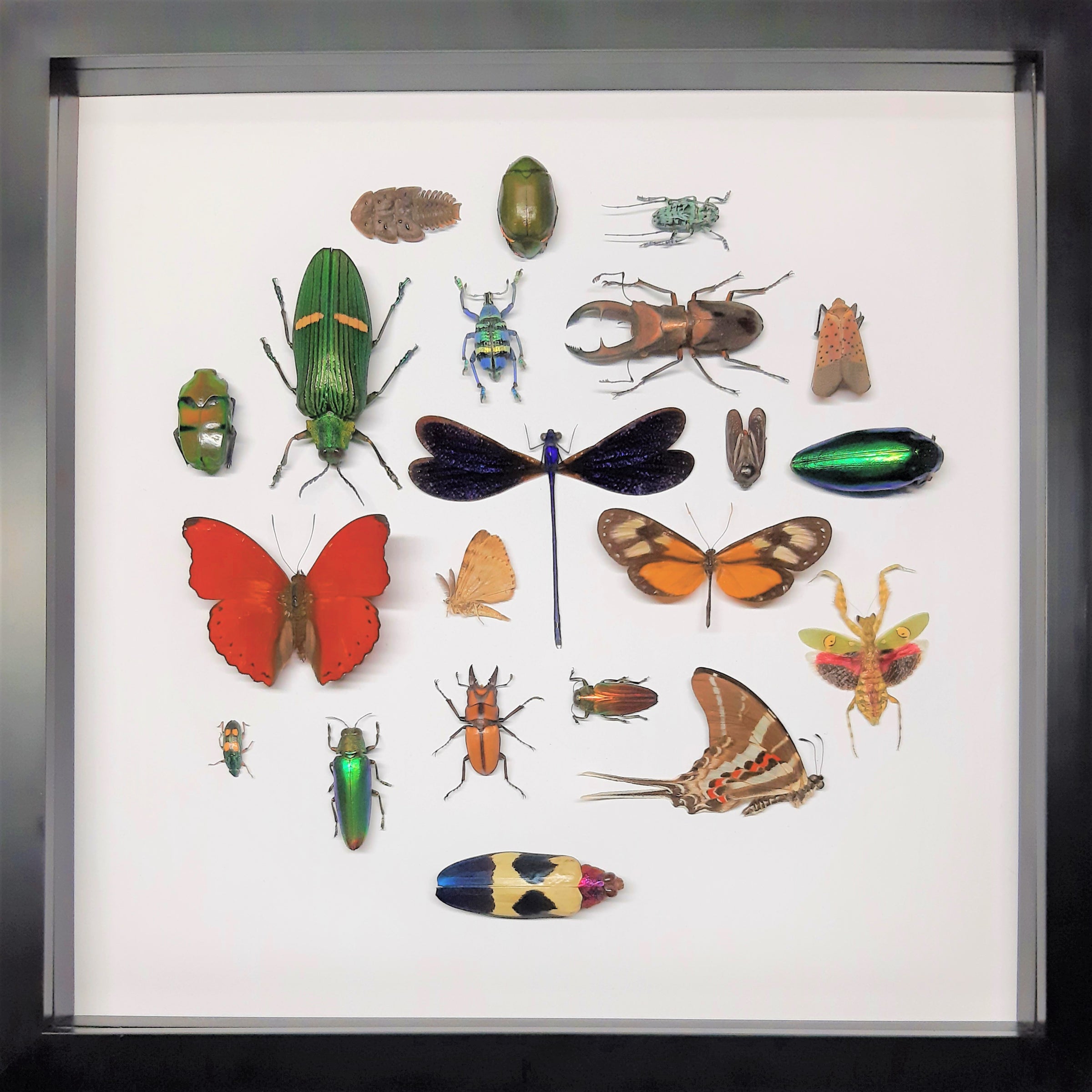 Bent je opzoek naar een bijzonder object voor in huis? Ingelijste insecten vallen op door hun kleur en vorm. Het zijn vaak bijzondere objecten die direct sfeer geven aan je interieur. 
Elk exemplaar is zorgvuldig geprepareerd om de anatomische details en kleuren van het dier zo mooi mogelijk uit te laten komen. Kies uit ingelijste vlinders en insecten, kleine en grote stolpen of een skelet van een vleermuis of slang. Hier lees je meer over het taxidermieproces.
De opgezette insecten zijn van museumkwaliteit en Silent Pets gebruikt alleen lijsten van galeriekwaliteit in houtkleur, wit of zwart.
Hieronder zie je een selectie van mijn werk. Elk insect is uniek en kan net iets anders zijn dan op de foto. Het kan zijn dat een product tijdelijk niet op voorraad is. De voorraad wordt regelmatig aangevuld en je kunt mij altijd mailen met een speciaal verzoek of vraag.