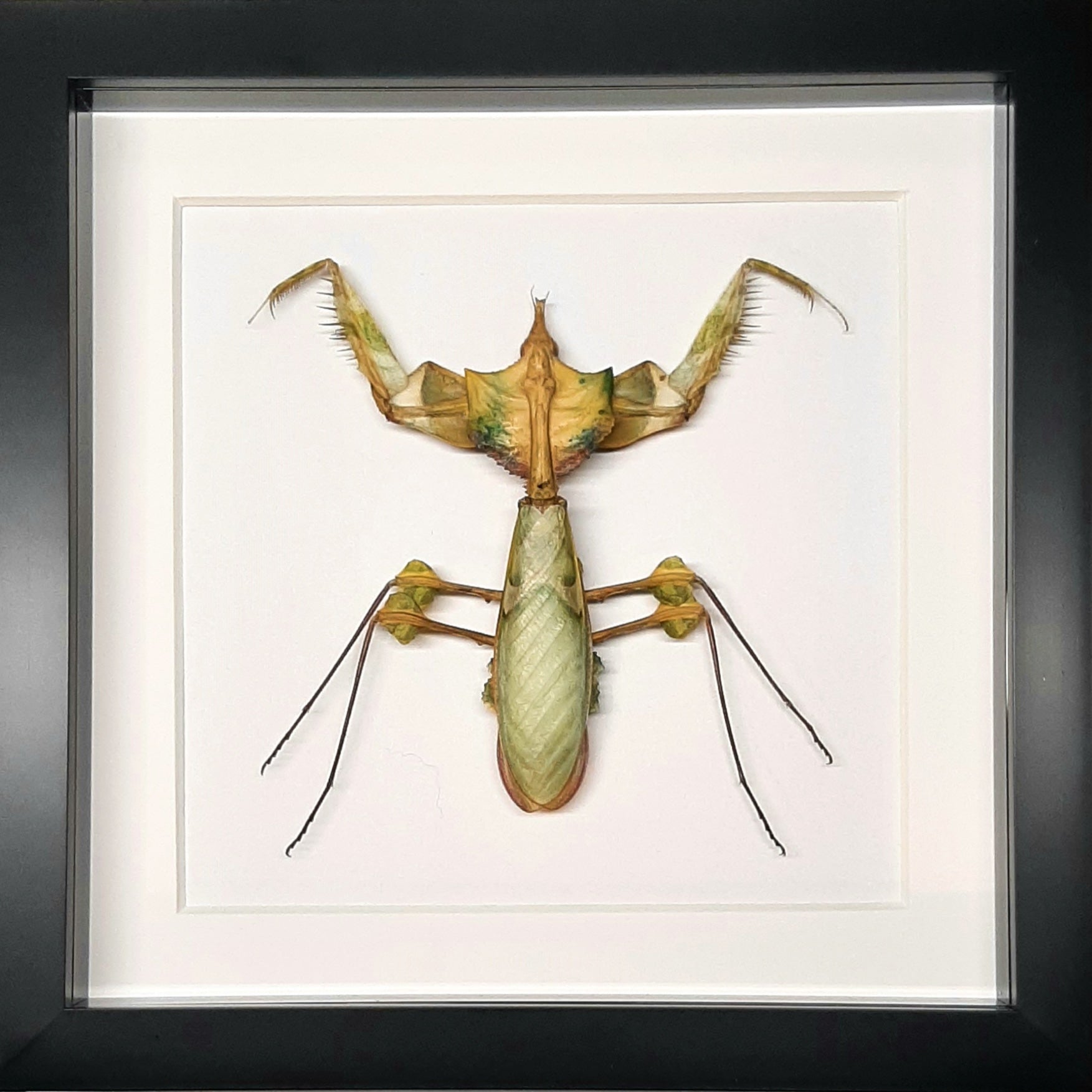 Insecten hebben zes poten een driedelig lichaam (kop, borststuk en achterlijf) dat omgeven is door een hard exoskelet en meestal twee paar vleugels. Een opgezet insect biedt een mooie kijk op de anatomie en schoonheid van deze dieren.
Silent Pets zet naast vlinders, motten en kevers ook andere insecten op: van tere libellen tot exotische wandelende takken, cicaden, bidsprinkhanen, bijen, wespen en nog veel meer.
Of je nu geïnteresseerd bent in biologie, entomologie of houdt van bijzondere objecten, in deze collectie zit vast wat voor jou.