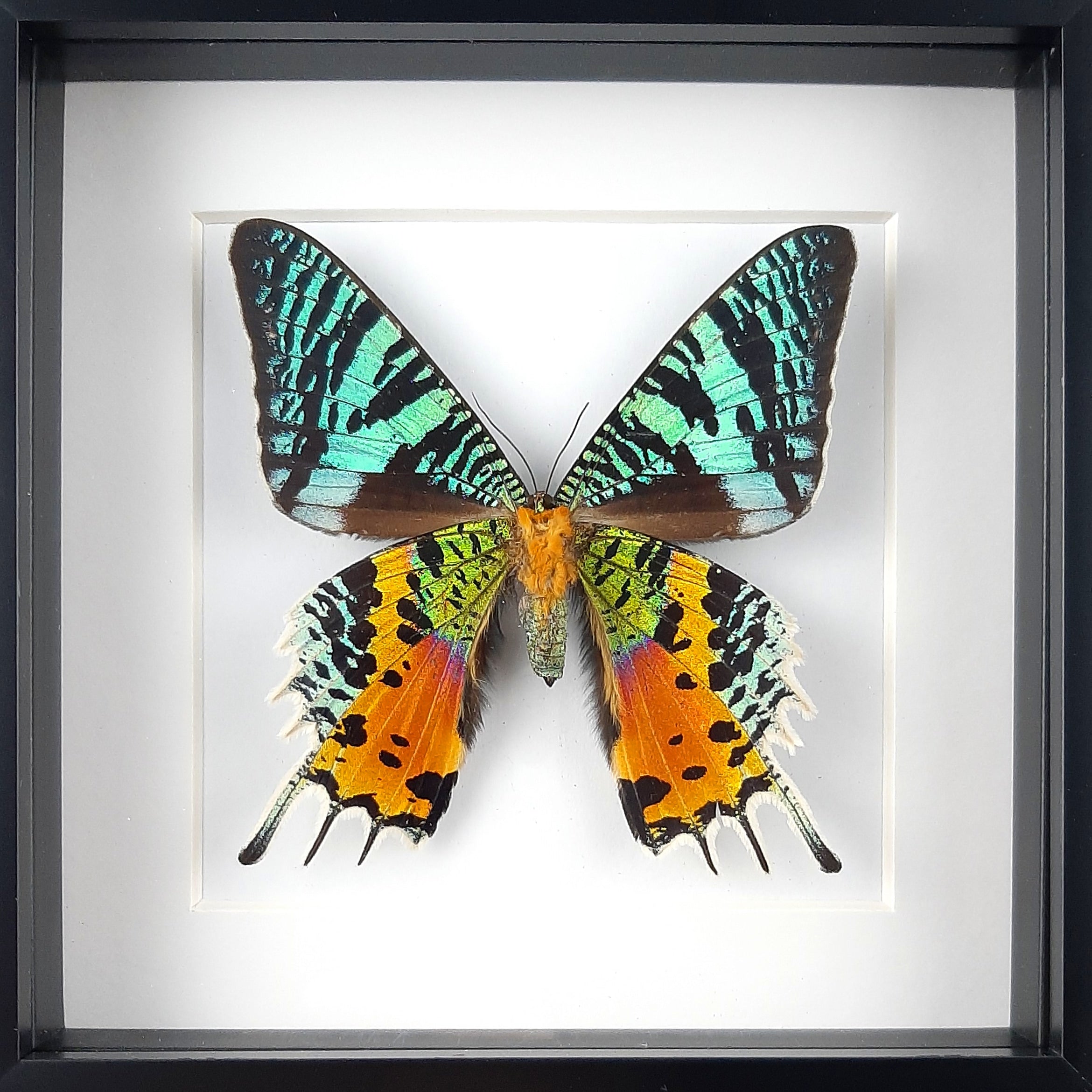 De meeste vlindersoorten leven in tropische of subtropische gebieden. Vlinders hebben in veel culturen een sterke symbolische waarde. Ze worden vaak geassocieerd met de schoonheid van het leven, verandering en hoop.
De vlindercollectie van Silent Pets bestaat uit bijna 75 vlindersoorten. Van de beroemde Monarchvlinder tot de Morpho-vlinder, de favoriete vlinder van Charles Darwin.
Motten behoren net als vlinders tot de insectenfamilie Lepidoptera, wat 'geschubde vleugel' betekent. De vleugels van motten en vlinders zijn namelijk bedekt met microscopisch kleine schubben.
Silent Pets biedt een selectie van de mooiste motten; van de kleurrijke Sunset Moth tot de grote Atlas Moth en de Doodshoofdvlinder; de mot uit Silence of the Lambs.